About Image Sensing Systems
ISS, a wholly-owned subsidiary of Autoscope Technologies Corporation (OTCQX: AATC) is a provider of above-ground detection and information management solutions for the Intelligent Transportation Systems (ITS) sector. ISS industry-leading Autoscope video detection and RTMS radar detection provides highly accurate, reliable intersection, highway, and wrong way detection and transportation data solutions.
Our mission is to provide meaningful and reliable data through innovative technologies that empowers smarter decisions, maximizes the full potential of traffic infrastructures, and optimizes the safety and efficiency of every city.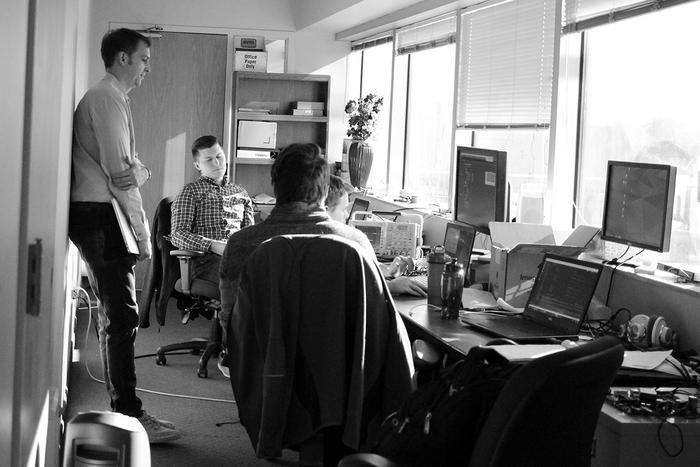 Past, Present, and Future
As cities and municipalities have become increasingly urbanized and densely populated, traffic infrastructure has not kept up with the stress placed on every intersection and roadway.
Image Sensing Systems, Inc., (ISS) emerged in 1984 when Dr. Panos Michalopoulos foresaw the potential that video image processing technology could have to advance traffic management. He then harnessed that technology to provide innovative and tangible solutions for cities and municipalities who suffer from overwrought traffic infrastructures.
Since then, Image Sensing Systems continues to be a leader in the intelligent transportation systems industry. As cities evolve, and amplified pressure is placed on traffic grids, Image Sensing Systems has always returned to Dr. Michalopoulos' fundamental promise: to leverage technology for actionable data and inform smart decisions that solve the problems that plague modern cities. And it's that same promise that Image Sensing Systems continues to keep with cities all over the world today.
With more than 155,000 units sold in over 80 countries worldwide, we remain dedicated to helping improve safety and efficiency for cities and highways by developing and delivering above-ground detection technology, applications and solutions.
We at Image Sensing Systems value our employees and work to provide opportunities for leadership and personal growth in a tech-friendly, causal environment that inspires innovation.