Autoscope Speed Management
Safe System Approach for Speed Management
Zero in on the Vision.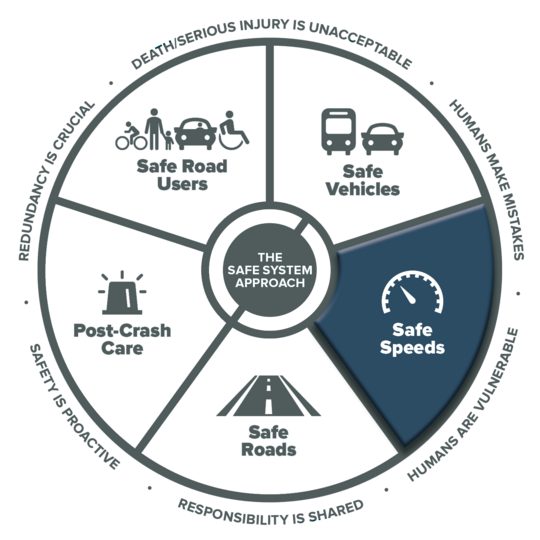 The most significant safety factor on our roadways today is speeding, contributing to a staggering 29% of all fatalities in 2021. Speeding is a risky behavior that has resulted in killing nearly 100,000 people over the past decade. Fatalities among all users have been increasing, and fatalities among pedestrians and bicyclists have been increasing even faster. Our National Roadway Safety Strategy calls for transportation practitioners to shift focus to prioritize safe speeds and make them a fundamental component of traffic safety programs.
Speed management efforts are undergoing a transformative shift, with focus on identifying and reducing harmful speeds rather than simply trying to control speeding behavior. The focus is on adopting innovative technologies and evidence-based strategies to improve the safety and crash survivability of all road users, both inside and outside of vehicles.
Speed Management
Insights into roadway speed management.

Available: Americas