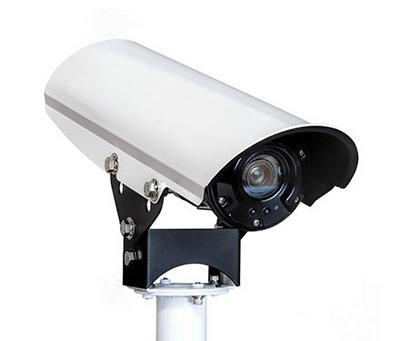 Product Overview
Get to know our highly accurate, easy to use multi-tasking solution. A product known and respected around the world due to its robust and reliable performance.
Autoscope Vision® is taking video detection to new heights by offering a highly accurate, easy to use multi-tasking solution. The integrated camera-processor sensor provides high performance stop bar vehicle detection, bicycle detection and differentiation, advance vehicle detection, traffic data collection, and High-Definition video surveillance. 
Building on more than three decades of proven above-ground video detection experience, Autoscope Vision delivers the highest levels of innovation and performance in an easy-to-use detection solution that supports a variety of traffic management and ITS applications. The performance of Vision is robust and reliable, and is based on a new hardware platform designed to enable future ITS capabilities and solutions. 
Vision is complimented by a sophisticated Autoscope Comm Manager, a versatile communication hub with a small in-cabinet footprint that optimizes space efficiency. The Comm Manager supports local WiFi communications and streaming video to mobile devices.
Features and Highlights
Vehicle detection, traffic data measurement and incident detection 
Integrated high-definition colour camera, remote controllable zoom lens, and machine vision processor in one compact unit ensures high quality video for processing 
Digital streaming video output 
Built-in local WiFi for quick and simple setup 
Program an entire intersection in just minutes 
Cost-effective 3-wire cable enables easy pulling through conduit 
Phase colour input support for delay on red and extend on green, on a zone-by-zone basis 
Traffic data collection includes per-vehicle speed, length, turning movements and wrong way detection
Protecting vulnerable roadway users with innovative bicycle and pedestrian detection
---
Technical Specifications
Power 
16W typical, 18W maximum 
89 to 265 VAC, 60/50 Hz
Environmental 
-34° C to +74° C (-29° F to +165° F) 
Meets TS-2 standards 
Relative humidity of 0 to 95%, non-condensing
Dimensions and Weight 
H x W x L (with sunshield and bracket) 
178 mm x 140 mm x 572 mm 
(7 in x 5.5 in x 22.5 in) 
2.95 kg (6.5 lb)
---
Downloads
Additional Information: 
Datasheets