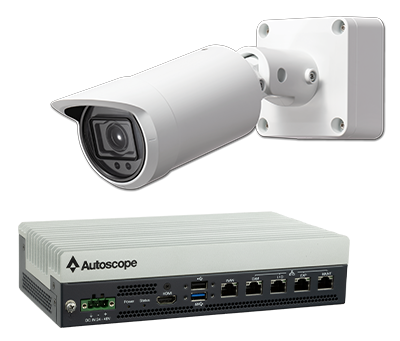 Product Overview
Taking video detection to new heights.
Autoscope IntelliSight is taking video detection to new heights by offering the most advanced detection algorithms with Artificial Intelligence (AI) and machine learning on the market today. The camera and processor provides high performance vehicle detection, bicycle and pedestrian detection, enhanced traffic data collection in real-time, and Smart City ready with connectivity to other systems.
Building on more than three decades of proven above ground video detection experience, Autoscope IntelliSight delivers the highest levels of innovation and performance in an easy-to-use detection solution that supports a variety of traffic management and ITS applications. The performance of IntelliSight is robust and reliable, and is based on a new hardware platform designed to enable future capabilities and solutions.
Autoscope is the foundation every city requires to attract new residents, grow a flourishing economy, and secure better living through better roadways.
Features and Highlights
High performance vehicle detection
Bicycle and pedestrian detection
Enhanced traffic data collection in real-time
Object detection and motion tracking
Cost-effective solution for traffic
Smart City ready with connectivity to other systems
---
Technical Specifications
Processor
Power
24 to 48 VDC to processor
Environmental
-34° to +74°C (-29° to 165°F)
Dimensions and Weight
55 mm x 235 mm x 125 mm
Weight: 2.95 kg (6.5 lbs)
Camera
Power
PoE to cameras via provided switch
Environmental
-40° to +60°C (-40° to 140°F)
10 to 100% (no condensation)
Dimensions and Weight
133 mm x 133 mm x 383 mm (5.25 in x 5.25 in x 15.09 in)
Weight: 2.4 kg (5.3 lbs)
---
Downloads
Datasheet
Brochure
Online Help
Documentation